Shop Our Emporium of Curiosities
News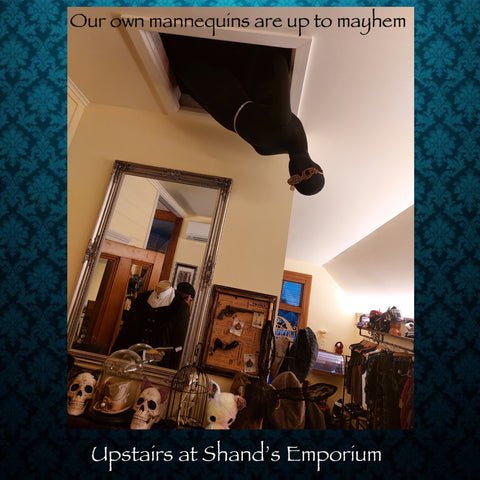 Shand's Emporium!
The Airship Has Landed at Our Second Location! She's been through some wild air battles but our dirigible has found a new landing spot at 217 Manchester St, Christchurch Central City, 8011. 
We are upstairs in what is now the oldest commercial building left in the central city - Shand's Emporium. Look for the beautiful green building next to the old Gothic Church and you've found us! Above Paddy McNaughtons Bar. Wed to Sat with the occasional late night shenanigans.

Come up the stairs and see what delights curiosities we have found for you! 
We also are part of the Woolston Emporium Collective at 200 Ensors Rd.